HOW IT WORKS?
[1]
MAKE YOUR ORDER
Select the payment method that you prefer, by phone, or through UDON.es UDON APP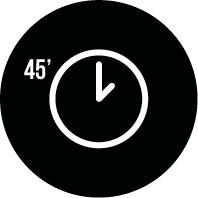 [2]
RECEIVE IT AT HOME
Receive your order at home or at work in only 45 minutes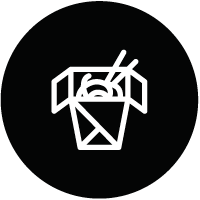 [3]
ENJOY YOUR ORDER!
Enjoy anywhere, anytime. Our packaging is ergonomic and keeps the heat

ASIAN TRADITION IN
YOUR DISH
We import our raw ingredients directly from Asia to serve you the most authentic and traditional
FRESH INGREDIENTS
JUST SAUTÉED
We only cook with quality ingredients and daily fresh. All our dishes are just made.
THE FAMILY GROWS
We currently have over 30 restaurants across Spain
ARE YOU INTERESTED IN A FRANCHISE
?
" It all started one day I visited the restaurant as a customer. I loved the attention of service, food quality and originality of the concept. A complete success. "
MATARO PARK UDON
Emir Hadzihasanovic
"We wanted to invest in a different concept, expanding and profitable. Now we have 2 restaurants and do not rule out opening a third in the future. "
MAQUINISTA UDON
José Luis Pérez - MGA
"I wanted to open a restaurant and was looking for a different and unique concept. After chewing over many options, I plumped for UDON. I'd particularly highlight the professional team behind it."
SANT CUGAT UDON
Alex Jarque and Ángel Fonseca